What to Look for When Hiring a Removal Company
Moving house is generally regarded as one of the top three most stressful things we have to endure in regular life. Outside of obvious stresses, relocating your life from one building to another has its own set of unique challenges.
The transition of all your worldly belongings from one place to another is typically tedious and comes with many challenges, whether it's around the corner or to the other side of the country. So, any opportunity to reduce that stress can only be a good thing. That's why finding the right removal service for you will go a long way to doing just that.
Why you Should Hire a Removal Company
When you're looking at moving home, it's tempting to think you can do it yourself, I mean how much stuff do you actually have? You'll soon find out as you start to box up even the smallest of rooms. You'll quickly realise that hiring a removal company is what you need to do. Not only does it remove one more thing from the 'to-do' list, but it reduces your stress meter considerably.
Soon after you make this realisation, you'll quickly have to think about what you need to look for in the company you choose to help you.
Plan Ahead
The best advice we can give you is to plan ahead as much as possible. Moving home is governed by time, one way or another, but the more notice you can give your chosen company, the better it will be for all of you. Not only does it give you more time to find the company in the first place, it gives them the time it needs to plan the job itself. If time isn't on your side, then don't worry.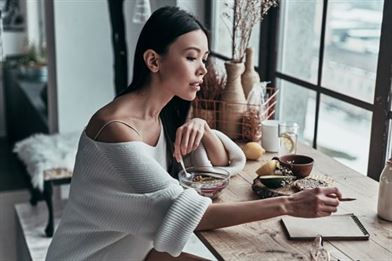 Locality
It's always a good idea to find a removal company near you. Finding one within a reasonable distance from where you're moving from is usually useful, especially when comparing prices. It's important not to pick the winner based on price alone. There are so many other factors to consider.
Expectations
It's important for you to recognise what you expect them to do. This will not only ensure you get a more accurate quote, but also helps to clarify what will need to be done. Are you, for example, going to want them to pack up everything? How many fragile or valuable items do you have and are you going to trust strangers to handle them? Don't think just about the financial value of your possessions, but the sentimental value too.
As you start to narrow down the field of potential removal services, it's time to do a deep dive on them. Any reputable moving company will have a website (like us!), so you can get a feel for them by looking online. A website will tell you how seriously they take themselves and their reputation. Simple things like having a contact number, testimonials, email and even physical addresses should tell you that they're not afraid to be contacted. Do they have their own blog giving customers help and advice (you know, like this one)?
It seems like everyone you speak to will have a horror story about moving house, but so many more will have a relatively simple, pain-free experience that no-one hears about. A professional, well-run and efficient removal company will always be at the core of those stories. 
So, if you are looking for a professional moving service, Bellview Transport has you covered! Call us today on 01865 774993 or visit our contact page for more details.