What can you use Self Storage for?
Self-storage is a handy way of keeping large or out-of-season items from cluttering your home. Self-storage is trusted by many homeowners to ensure the safe storage of their possessions. Although there is a vast spectrum of things you can store in self-storage, it is often unclear exactly what can be stored. This blog will lay out the many items that can be stored in a self-storage unit and how utilising a storage unit for yourself can help you move house.
Things You Can Place In Self Storage
Personal items
Personal items can be securely stored in a self-storage unit to prevent unnecessary damage to irreplaceable items during a house move. Things like family heirlooms, family furniture, photographs, and books can all be stored in self-storage. However, be sure to pack your possessions mindfully. Irreplaceable items such as family photos and first edition books can easily be affected by mildew. To prevent this, sensitive items such as these should first be packed in airtight packaging to prevent damage.
Christmas Decorations
There's nothing worse than still tripping over Christmas decorations in June. Get them quickly and safely stored away so that they are easily retrievable each year and not filling up your spare cupboard or converted loft.
Fishing, Sports, and Holiday Equipment
Sports equipment is generally only used partially throughout the year. So why have them make your house look untidy for the rest of the year? Many pieces of sports equipment are prone to falling and are easily damaged if trodden on. It's easier to opt for space storage to keep your prized sporting goods protected. They can also be kept safe from damage while moving to a new house.
The same can be said for camping equipment that is left unused for the majority of the year. Having it in a storage unit means that it is safe when you need it and out of your house. Camping equipment is often bulky in size, so having it out of your home will help you increase your space.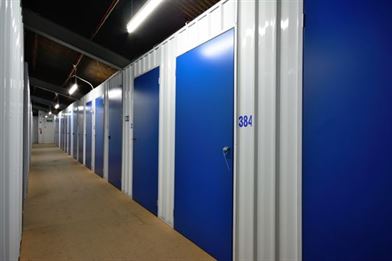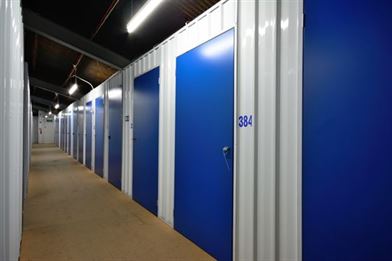 Furniture
Self-storage can be a life-saver when you need a safe place to store your furniture. When it comes to moving house, getting the bulky, less used pieces of furniture in storage can save you a headache on moving day. You will have fewer items to remove from your old home and you will benefit from introducing furniture into your new home at your leisure later on. Suppose you put your furniture in storage beforehand. In that case, it is likely already packed and ready to be moved into the new home.
Vehicles
Vehicles are generally okay to be stored in self-storage. However, you will have to check this as some storage outlets will require the car to be insured and road-legal before it can be stored. Storing old vintage cars that you just can't let go of is a great option to ensure that they remain secured and free from damage.
Clothing
Most of us have far too many clothes. But think about storing them before you throw them away! Storage is perfect for out-of-season clothing and can keep you from overloading your wardrobes. It is also an excellent idea for parents who are planning on having a second child. Save yourself the trouble and cost of rebuying baby and toddler clothing and instead store it all. That way, when baby number two makes an appearance, they already have an entire wardrobe to choose from.
If you would like to find out more about self-storage options or help with home removals, then get in contact with us today on 01865 774993. Alternatively, you can visit our contact page to send a message.