Benefits of Using Short Term Storage to Help Sell Your House
When it comes to selling your home, it can be a real headache knowing exactly how to present it to a potential buyer. As people begin to book viewings of your home, you will want to imagine how a buyer will look at your property. To do this, you will need to ensure that it is presented in a way that helps the buyer imagine themselves living in it. This can often become difficult when the property is filled with personal possessions.
As the old maxim coined by architect Meis Van der Rohe, 'less is more' goes, ensuring that your home is as presentable as possible for a potential buyer puts you in much better standing when trying to sell. Presentation is critical once your property is on the market, so decluttering your spaces and creating an inviting space will go a long way to getting your property sold.
Benefits of Using Short Term Self Storage
Hide & Protect Personal items
This is where a temporary storage unit can come in useful when trying to sell your property. Using a storage unit to store personal items is one way you can help a potential buyer envision your home. Of course, keeping a small number of personal photographs on display in your home will help buyers visualise the homely potential your property has to offer. However, over-cluttered mantle pieces and window ledges often make for eyesores and make your spaces feel chaotic and over-crowded.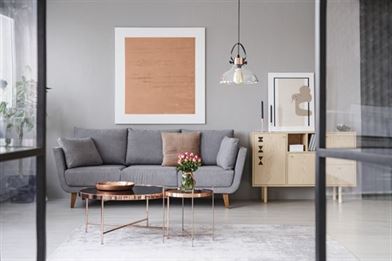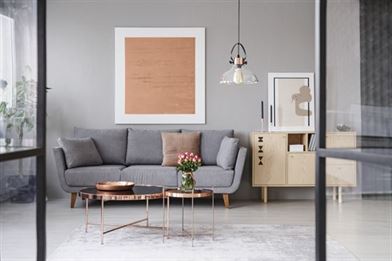 Helps To Redecorate
Temporary short-term storage units can also be utilised if you plan to redecorate your property before it hits the market. This way, you can get all bulky furniture items out of the house before any work begins. Without the need to continually move furniture to work around it, you save yourself a lot of time and effort. The storage unit will also act as a safeguard for your furniture, meaning that nothing can be accidentally damaged while decorating takes place.
Your Belongings Are Already Packed Ready To Move
One of the most convenient aspects of temporary or self-storage is that once you have packed it in a unit, it is ready and waiting for your new home in advance. This will give you peace of mind when it comes to moving, knowing that the belongings you have in storage are ready and waiting to move.
Short Term Storage Things To Consider
When exploring your options for personal storage, there are a few things that you might want to consider. Firstly, what is it that you are storing? If it's family heirlooms, ornaments, or photographs, then a standard storage unit will probably suffice. However, if you have a collection of fine art that you have spent your entire life amassing, you might want to consider a climate-controlled unit to avoid any damages.
Location is another factor to consider when choosing an ideal storage unit. You will want to find somewhere that is reasonably close by to have easy access to your belongings. If you select a location too far away from home, it might put you off using it regularly to free up space in your property.
Go Big or Go Home
The rule of thumb when picking an appropriate unit is always going for the bigger one. Yes, you might not use it all right away, but it is better than running out of room and later on down the line having to purchase more space and then having two units that may cost you more than the single larger unit.
If you would like to find out more about self storage options or help with home removals, then get in contact with us today on 01865 774993. Alternatively, you can visit our contact page to send a message.