Moving House During A Pandemic | What To Remember?
Top Tips For Moving House During A Global Pandemic
If you are looking to buy a house during the pandemic, you still can. The housing market won't be changing, and you can still view properties and plan moves. England is not under any lockdown restrictions, so nothing has changed for people looking to become homeowners. Regarding viewing properties and meeting others, it's slightly different, however. You must ensure that the 2-metre social distancing rule is followed. You should also be continuously washing your hands to reduce any risks of coronavirus transmission.
When viewing any properties or meeting the other homeowner, you should ensure that you have a face covering. Most estate agents will insist on this when attending the properties you wish to view. Some estate agents will also not allow the viewing of properties in person, they will request that this be done via video software. Most estate agents now have a virtual viewing video that has been recorded to allow you to fully view the property. If this is something that you aren't too keen on you may need to wait for the agent to allow an in-person visit.
Businesses that are assisting with house removals will need to ensure that they are following all risk assessments. There are currently no restrictions in place across England regarding how close you can be to someone. However, please consider following the 2-metre rule to ensure you and everyone involved with your big move stays safe.
If you have entered into an agreement to move properties, you may have to plan for delays. Due to the pandemic, house moves can be delayed at short notice due to staff shortages and other potential problems because of self-isolation. However, choosing the right removal company and having the right plan makes moving home much easier and ensures it's a stress-free process.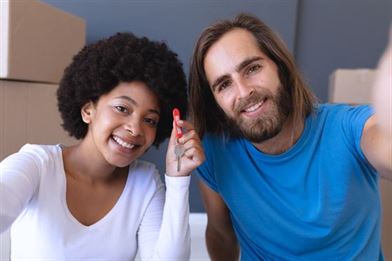 Why Should I Use A Removal Company When Moving House?
During this unprecedented time, it can be difficult to move goods and get your hands on removal vans. It may be worth considering the help of a professional to get the job done to save time, expenses, and effort.
Bellview Transport has over 30 years of experience in the industry, and they have been able to continue working safely through all the last few year's challenges. They currently operate in Bicester, Oxford, Didcot, Woodstock, and Abingdon. Many changes have been made to their business due to the pandemic to support their customers.
The team at Bellview possesses extensive knowledge and training in removals to make the job simple. This includes health and safety regulations that are relevant to moving home. Check out their reviews to see why they are an excellent choice for your move!
You can, of course, complete the move yourself but due to the difficulties presented by the pandemic, this may be a little slower. Having removal companies that know how to complete the move swiftly and safely is a much more efficient way to move home. The safety of yourself and your family is paramount given the current circumstances and selecting a professional company will help ensure transmission risks are reduced, as well as any injuries from moving heavy items.
Not only do Bellview Transport offer removal services but they also have a storage service which can be used to store any goods involved with your move. Consider contacting them to see how they can help you move during the pandemic, call on 01865 744993 or visit their contact page for more details.