Once you have found the home of your dreams you need to look into the logistics of the move itself and other important topics. If you can sort out all of the finer details early on, you can reduce the chances of any complications that may hold up your move!
For instance, it is recommended that you hire yourself a conveyancing solicitor. A conveyancing solicitor is a fully qualified solicitor who can undertake the conveyancing process on your behalf. Don't rush into picking any old solicitor, research the best option you can find within your budget. It is worth getting this stage right the first time! And at this point, you will need to have had your home surveyed too. Make sure that you have finalised any potential issues within your contract before this step, though. Only make the move once you are completely happy.
You'll also need to look at your mortgage options and once you are satisfied with your choice, then arrange the mortgage. Remember, if you are selling your property you should compare estate agents to find a service that is likely to get you the best results. This is an area where it pays to shop around.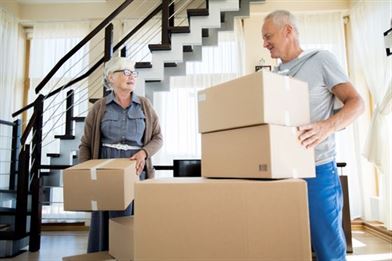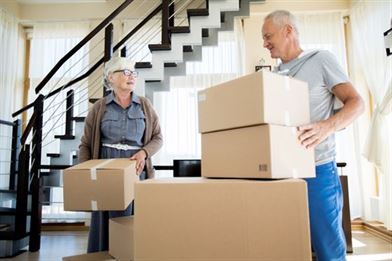 When it comes to moving day you are going to want things to run as smoothly as possible. You don't want any hitches that may cause delays in you moving from your old home to your new residence. The move can be stressful as there is always a lot to consider but one thing that can take a lot of the stress away is a good house removal service. If you pick one that operates to a high standard they can do everything they can at their end to make sure your belongings get from A to B safely and still in pristine condition.
Some people attempt to move their belongings themselves (if they're lucky enough to own a big enough vehicle!) but there are many advantages to using a house removal service. For starters, if you have a lot of items, or big items such as furniture, having a moving service on hand is a big time saver as you won't have to go back and forth delivering everything to your new property.
Plus, this professional service will have everything you own carefully clipped in place for the journey. They will also make sure everything has been wrapped and safely arranged in the vehicle so it will not feel any impacts of the ride! And a removal team does all the heavy lifting so you don't have to.

Don't forget all of the necessary admin such as address updates before you make the full move. It will help avoid headaches later on when your letters and parcels are still going to your old address! Try to think of every little thing that is attached to your old address so that when you are ready to make your move there are no last-minute delays and no issues to sort when you are finally moved into your new home. If you would like to find out more about how we can help you, get in touch on 01865 744993 or head over to our contact page for more information.