Benefits of Using Self Storage for Your Business
Depending on the type of business you run, it's likely that you are going to need to think about storage space. In many cases, business self-storage can help to save a lot of issues when it comes to keeping control of stock, as well as when it comes to maintaining a safe base for your assets and documents.
However, many people still aren't sure whether using self-storage is the right thing for their businesses. Here's a quick look at a few reasons why business self-storage is a great choice for your company or sole trading enterprise.
It's Somewhere to Keep Stock Handy
If you're running a business out of your own home and don't necessarily have access to a lot of room for your stock on-site, then self-storage is instantly appealing.
It could be a great way for you to order items and peripherals that you need for your firm without you having to pay for expensive warehouse hire or set up an office, too.
It's Great for Small Startups
Startups are full of great ideas and amazing visions, but they also need a lot of support when it comes to hitting the ground running. Business self-storage could give startup teams fantastic working space in the early days of their growth.
What's more, again, if you are running a startup enterprise out of your home or garage, then self-storage solutions will help you spread things out a bit.
Tool Space to Hand
Some businesses rely on big machinery and heavy-duty tools. Once again, with the home business boom still ongoing, not everyone will be able to keep large plants and machinery within the grounds of their operation! Business self-storage will help you to keep everything bulky and awkward off your immediate plate, and ready for you to use whenever you need it.
For example, a gardener or joiner may have a variety of tools outside of their van that just aren't easy to store at home or on their usual premises. Self-storage helps to resolve this need.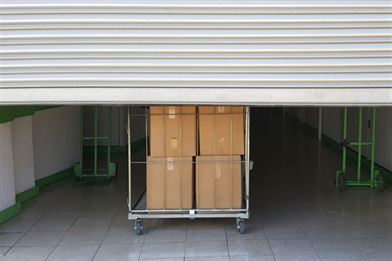 Document Storage
Yes, plenty of us have gone fully digital when it comes to the storage of documents, but the fact is, you're also going to need to handle a few paper documents and invoices every once in a while.
Keeping this all in order in the office or at home can sometimes be a bit of a nightmare. Therefore, why not set up files and document keeping in a self-storage unit?
This means that you can easily lock up and head out again as soon as you need to retrieve receipts, contracts, or otherwise.
The fact is business self-storage has unlimited potential for growing businesses. Why not take at a few options today and consider how you can put the extra room to good use? You never know when you are going to need that little bit more extra space.
Contact Us
So, if you are based near Oxford and looking into acquiring your self-storage, we at Bellview Transport have you covered. Call us today on 01865 744993 or visit our contact page for more details.