Ever considered setting up a self-storage unit before? If not, here are eight handy reasons why self storage space could be just what you need to help get yourself organised.
There's No Space at Home!
This is a pretty obvious point to make, but yes – if you simply don't have any more space at home for items, accoutrements, or otherwise, it makes sense to invest in self-storage! Use it to store paperwork, furniture, and more.
You're Moving House
Moving home can be stressful, and one of the biggest issues you are going to need to tackle is making sure that you have everything to hand. Moving your items and furniture into a self-storage space is a fantastic idea as it means you will have a handy midway point to pick everything up from, and there's no pressure to move everything in right away.
Your Home's Undergoing a Renovation
If you want to redecorate or renovate your home, it makes sense to get plenty of stuff out of the way. That includes furniture and bulky items likely to be causing a bit of obstruction! Place them in storage temporarily until work is complete.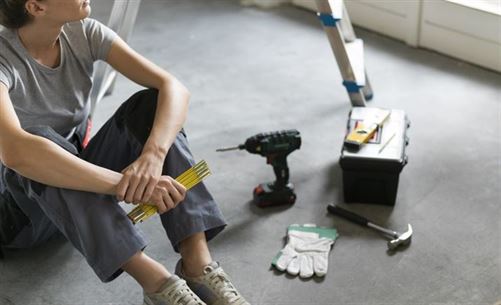 Extra Tool Storage
Running out of space in the shed? Make sure to invest in a self-storage unit. Here, you'll be able to store garden tools, power tools, ladders, lawnmowers, and more. Why clutter up your outbuildings and garden at home?
You're Going Abroad
Many people choose self-storage when they are going away for a while. Whether on a gap year or an extended break, if you have nowhere to move your items, or if you'd prefer the security of a storage unit, this is a great temporary choice.
Business Storage
Just as you might want to store items when moving home, what about when moving office, or setting up any kind of office space for the first time? Again, it's nice and easy to store tools and furniture here until you need them.
Extra Winter Storage
We tend to store more in the winter, such as gifts, for example, and that often means having to make some serious space. Why not move some of your less important items into self-storage until the spring?
Readjusting Your Home
If you need to readjust your home, to make way for a new arrival or to adjust once your kids have left home, it makes sense to have a self-storage holdover to fall back on. This way, you can at least move your items into your storage unit while you renovate your rooms.
There are plenty of great reasons why investing in self-storage makes perfect sense! For homes or businesses, we could all use a little more room. Why cram your cupboards and spare rooms full of stuff when it's cheap and easy to set up a secure self-storage system with experts by your side? No matter how long you need them for – storage units are extremely handy.
Contact Us
For any self storage related services or enquiries, Bellview have you covered. Call us today on 01865 744993 or visit our contact page for more details.