House Clearance | Everything You Need To Know
House clearance is the process of emptying most of the things from a property. It can be an inspiring occasion when we move into a new house. If there are more materials or furniture, sometimes clearing your house can take many days. While moving into a new home, people worried about their lifestyle be at the new home and how they will manage with all the things in the new house. An average house of 3 to 4 rooms with family unit furniture, means companies can charge somewhere between £500 to £1500. However, it can change extensively depending on different factors. A garage contains many materials, a garden shed can hold quite a large amount of stuff, all this will certainly bring extra work and in turn more money to pay for the house clearance work.

Tips for the house clearance
Following are some tips that can be very helpful for you while clearing your house.
Make a plan
You should make a proper plan for house clearance. You should focus on where you're going to start the clearance and how you're going to do it. You also need to have an idea of how much time you really need in order to clear the whole house. Try to get in touch with friends and family to ask for help, or find a local removal company that specialise in house clearance to help you move forward with clearing the property and deal with any issues along the way.
Make a complete list of your required stuff:
The second step is that you should make a complete list of all the stuff that you need in the next house. During the clearing of your house, you should consider two choices – the things you need and the things that you do not need. Denoting every class with different coloured mark and setting them together in one room in the house can truly help with the arranging procedure.
Deal with Hazardous Waste Responsibly
Materials like tires, paints, concrete, chemicals, floor carpets and some types of oils are dangerous for the environment and can't go into the house waste bins. Also, there is a risk if you dispose of these dangerous items in your regular waste or reuse as they can cause damage to the environment. Therefore, these types of items must be disposed of through proper recycling centers.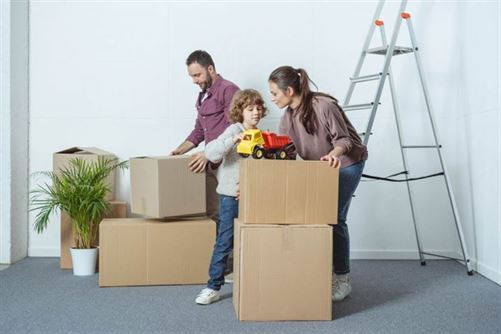 Plan Your Choices
You have to consider some choices in the house clearance process. You can clear everything by yourself, or, if affordable, you can hire the services of a removal company or a house clearance specialist. Depending on your finances and budget, each choice has some pros and cons There are some clearance services which are fully customisable, this means that you can choose the types of clearance package you need for your situation. Their offers may include:
Getting rid of some useless items from your house.

Transporting some materials to your relatives or self-storage.

Donating some items to charity organisations.

Arrange a Clearance Service
One of the main benefits of using a house clearance expert is that they take away all the hard work from you and the difficult tasks such as moving a heavy item to the storage unit. They also gave professional advice and support you throughout the house clearance period. They realise how stressful the house clearing process can be, and will be able to propose ways of making it as easy as possible for you.
Get In Touch with BellView Transport

Here at
Bellview Transport
, we're a
house removals and house
clearance company
that specialises in storage, removals in and around the Oxford area. We understand that removing things from your home can be a stressful and daunting task to complete,
get in touch
today on 01865 744993 for your enquiry, our friendly teams are always happy to help.