How to Make Moving Less Stressful
Moving to a new house is a good idea and a way for you to explore new places. In the process, most people learn new things they didn't know, mainly that moving from one location to another needs thorough planning. Moving can be stressful when it's not planned for, but for a good moving process with the involvement of house removal services is the best method.
Should I Hire a Removal Company?
House removal companies such as Bellview offer a transport service for your belongings to the new house. They also provide other services in the process such as packing all of your belongings before transporting them and also unpacking them on arrival at the new house. The packing and unpacking task is stressful for many people, especially if it's your first ever move. By hiring a removal service it will reduce your stress, allowing you to focus on other important aspects of moving house.
Planning Ahead
When you are moving it's very important to plan – planning ahead can reduce the risks of anything going wrong and limit the amount of stress. As soon as you know that you're moving and have a set date, start planning your home, time and the big day. Moving is a great opportunity to get rid of those unused items, old clothes and toys. Donate or sell the belongings you no longer have a use for – one man's trash is another man's treasure after all.
When you start to box up your home, it's important to start with the least used items. Box up those items that you only use once or twice a year, such as Christmas decorations and winter coats. Cardboard boxes are the most used method for boxing up your home, as they are cheap and reliable. If you are to use cardboard boxes, buy in bulk, this will reduce costs and save you from running out. You will always need more than you think. For those more delicate items, we would recommend a more sturdy solution, plastic storage boxes are great. They're able to hold a higher weight and protect your items more than a cardboard box would.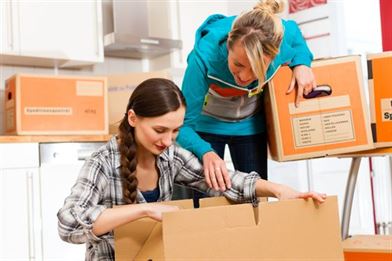 Advantages of Hiring a Removal Company
Removal companies work hand-in-hand with their customers, to make sure that they pack everything correctly and that nothing is left behind. They carefully handle your possessions, this is to prevent any damages, they understand that these are your belongings and are very important to you. They offer quality services to their clients to make sure that their moving experience is perfect. Removal companies also ensure that everything that is owned by a client is transported safely to the new house without any loss of or damage to belongings. Their aim is to make sure that a person moving is comfortable and that the process is less stressful.
To find out more about our house removal services, feel free to get in touch.