Everything You Need To Do Before Moving Into A New House
Moving house is an exciting experience: new home, new neighbourhood, new beginnings! But it comes with a lot of planning and preparation – and there are a few things you need to do before you can start unpacking.
In this blog post, we will outline everything you need to take care of when you're moving. From setting up your utilities to changing your address, we have you covered to make your move as straightforward and stress-free as possible!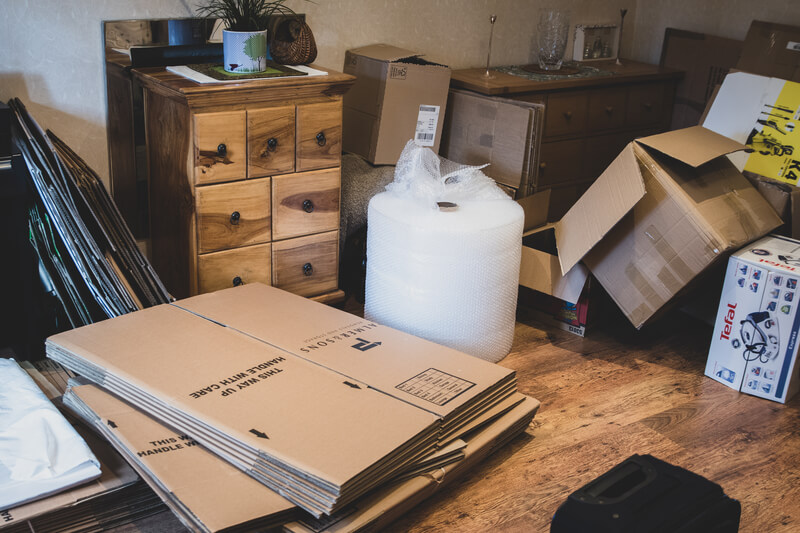 Everything You Should Do Before Moving Into A New Home
Before moving into your new home, there are a few things you need to take care of to ensure a smooth transition:
Clean, Clean, Clean!
Give your new home a good clean before you start unpacking. This way, you can start with a fresh slate and avoid having to clean around your boxes. Plus, you never know what kind of cleaning the previous occupants may have missed.
To make this step easier and take some of the weight off your shoulders, you can hire a local, small cleaning business to help deep clean the entire house.
Change The Locks
You never know who has a copy of the keys to your new home. To be on the safe side, you should change the locks as soon as you get the keys from the previous owner or landlord. It's important that you change all external locks, including the ones on garage doors and any side gates and back doors.
Show The Movers Where To Put Your Boxes.
When the big day arrives and the movers are ready to start unloading your boxes, make sure you give them a quick tour of the house and show them where you want each box to go. This will save you time and energy later on when you're unpacking.
Smoke Detectors
You should check that all the smoke detectors and carbon monoxide alarms in your new house are working properly. It's also a good idea to replace the batteries, as you don't know how old they are and when they were last changed.
Locate Circuit Breakers
Locate your fuse board and water stopcock as soon as you move in, so you know where they are in case of an emergency. This can prevent you searching in the dark or in a panic if there's a power cut or a water leak.
Utilities
Set up your electricity, gas, water and broadband before you move in. This way, you'll have everything you need on day one and won't have to worry about it later. Simply contact utility providers and let them know your moving date.
Child/Pet-Proofing
If you have young children or pets, it's important to child/pet-proof your new home before they start exploring. This means things like installing safety gates at the top and bottom of stairs, covering electrical sockets and putting away any toxic cleaning products. Also ensure that pets can't escape through a hedge or gate.
Change Your Address
One of the most important things you need to do when moving is change your address. This includes updating your driver's licence, V5C, bank accounts and other important documents. You should also notify Royal Mail of your new address so they can forward your mail.
For more information on moving house and the removals process, feel free to check the rest of our blog for more tips and advice!